A summer steeped in sport
Road and mountain bikes, rope-lined trails, rock climbing and mountain runs
The mountains – in style!
An ideal strategic position for those seeking a convenient base for the walks and rope-lined trails of Cortina in the direction of the Falzarego and Giau passes and in the Lagazuoi 5 Torri area, the Locanda is the perfect place to come back to and relax after a day in the  mountains in the open air.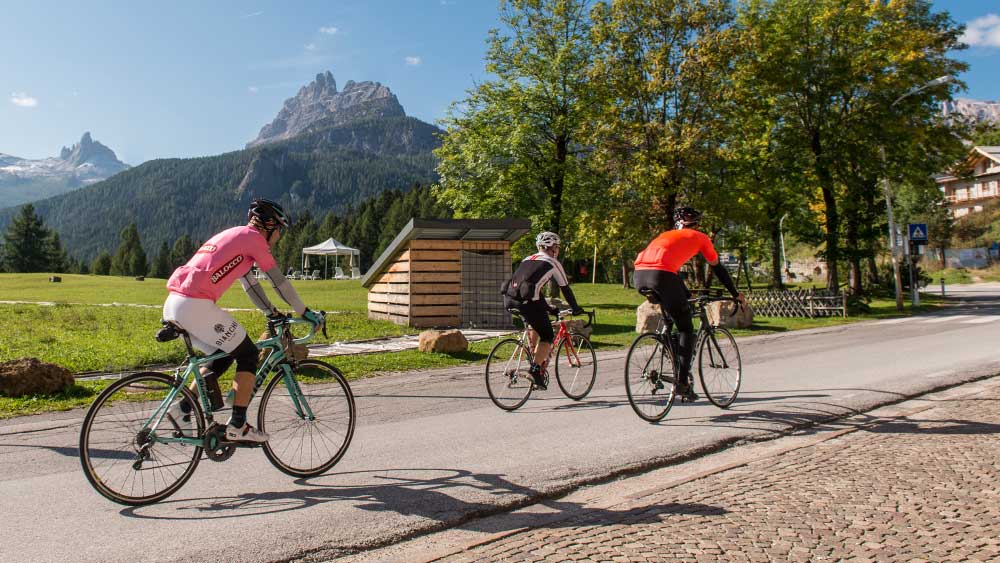 Situated along Dolomites State Highway 48, used by road cycling enthusiasts, it is a departure and  arrival point for mountain biking. The nearest routes go through the pIaces of the Great War and  continue along the Via del Ferro ("The Iron Way"), taking in the Castle of Andraz, one of the most ancient castles of the Dolomites, then proceed towards Croda Da Lago and cross the high altitude meadows of the Giau Pass.
For climbing enthusiasts, the 5 Torri are indisputably the most important rock climbing faces of the area. There are no fewer than 108 routes marked out on its walls, of difficulty ranging from 2 to 8°.
For those wishing to start to learn to climb, adults and children alike, very close to the Locanda, at the locality of Po' Crepa at Pocol there is a natural rock climbing surface suitable for beginners where they can practice in complete safety.